It's another Saturday in Nigeria – only this time, no owanbe (weddings), and boy, Nigerians love to party.
This coronavirus is sure taking the groove out of everyone, but guess what? ain't no stopping the shine from Nigerians, yes, we are jolly people; virus or not.
Here at the waka waka tribe, we will be looking at the aso-ebi wedding syndrome – the craze for aso-ebi.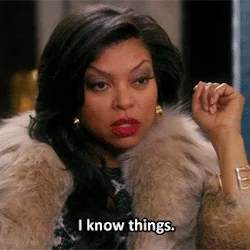 What is Aso Ebi?
In the South-West of Nigeria, aso means cloth, while ebi means family, meaning family clothes; it is a type of colorful, uniformed dressing worn at all kinds of events such as weddings, funerals, parties,  church anniversaries, house warmings, you name it.
In the 1950s, women from the same organizations went for occasions of family members all styled up in similar dresses and patterns.
Then in late 2013-15, it became a craze, everyone who organized events sold aso-ebi, it became rally expensive, before now, it went for roughly 2000-3000 naira, approximately $5-$7. Now, brides and their mothers sell them for 20,000-50,000 naira approximately $50-$128.
Aso-ebi has now become a class of its own; you are not acknowledged if you go for a wedding without wearing aso-ebi, in fact, you are not given souvenirs without it. I tell you it a crazy syndrome, especially in the South-West.
Friends have quarreled because of the outrageous amount called for aso-ebi and if you don't buy, you are perceived as an enemy, who does not want the progress of her friend.
In fact, people have commercialized the trend and are seriously cashing in on it.
Local markets such as Balogun, Idumota, in Lagos, are the leading markets for sourcing these colorful materials.
One time, a friend of mine gave me an aso-ebi of 20,000 naira to buy and attend her wedding, we were close.
I was literally forced to pay for it, I wasn't working then, I kept paying even after the wedding had come and gone.
Since then, I go for the ones I can afford, friend or not. There are similar stories like mine all over the country, with men and women been forced to buy these materials.
All-in-all, aso-ebi add colors to weddings; and Nigerians sure know how to mix colors.
If you go to a Nigerian wedding, the first thing you notice is the glittering of well-cordinated colors blinking across the room, what a sight to behold.