On Christmas day, I had a staycation at Almat Farms, Kuje. This picturesque ranch resort is based in the sleepy town of Kuje, Abuja with plenty of air and nature.
Being the first of its kind; a ranch-resort in Nigeria, it is large farmland which houses lots of vegetation, animals, amidst nature in a serene environment and has an Instagramable backdrop.
This article is intended to give you a breakdown of the cost of a day staycation.
On thing about Nigeria is the number of resorts in it, the country is blessed with so many lands, and aesthetic innovations, along with animals and natural vegetation, and Almat farms is no exception.
The gate fee to have access to the resort is two thousand, one hundred and fifty Naira inclusive of VAT (value-added tax), after that, you have access to its facilities.
I went there with my sister and her friends, and the first thing we did after paying the gate fee, was to tour the facility with a tour guide.
We saw several animals, including an 80-year-old grandma Tortoise, Horses from Argentina with beautifully weird names, lol, an enormous Ostrich that was terrifyingly large, literally bigger than the tallest guy amongst us, Camels that could go without drinking water for two years, weird right? Uh-huh, we learnt about the various vegetation at the resort.
Accommodation at the resort cost forty thousand Naira per night in traditional huts complete with modern facilities such as air conditioners, water heaters, and others.
For those who want to have a feel of the old traditional way of living while using modern facilities, this will work.
Things to do in Almat Farms:
Horse back riding
Quad bike riding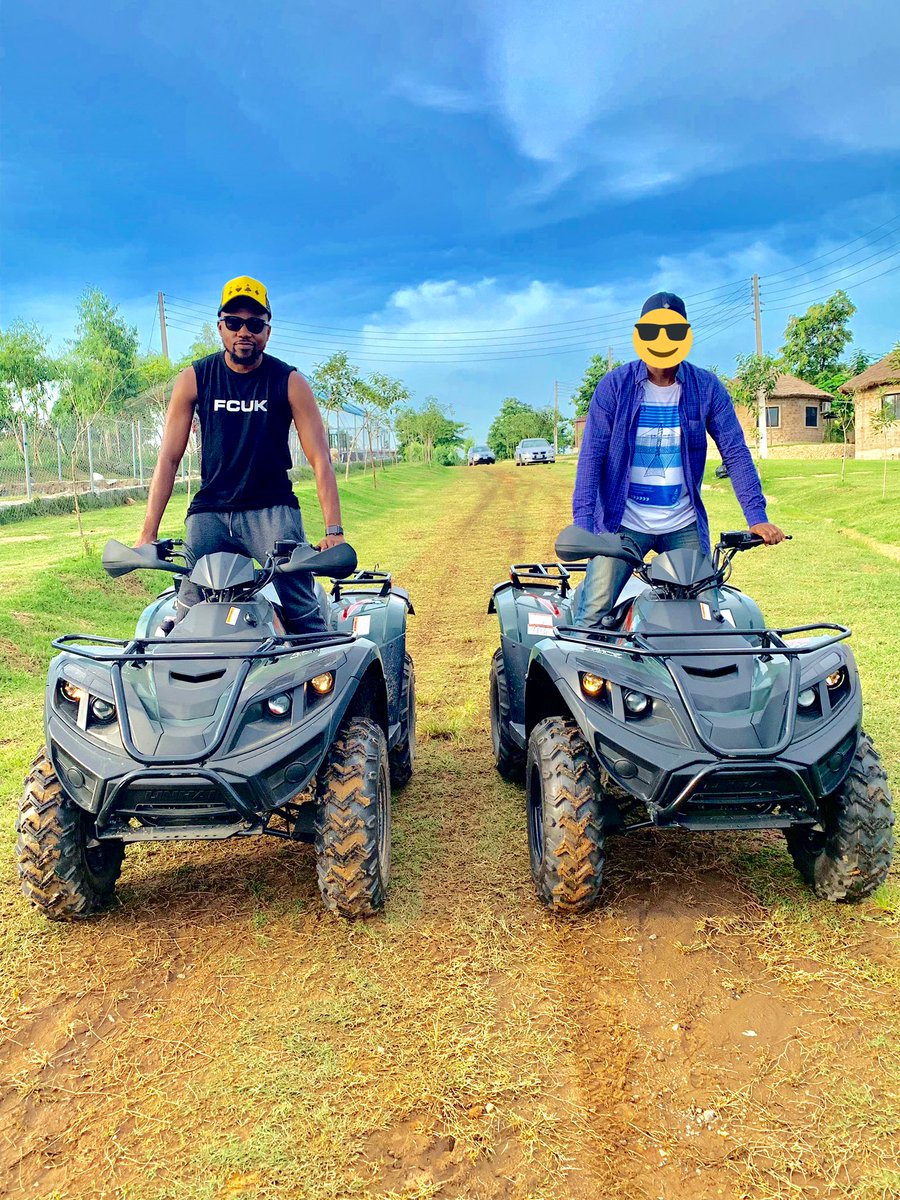 Sit out at the restaurant, and touring the facility
A beautiful golf course, and some other works in the pipeline, mind you the place is still a work in progress, but open to the public and fully functional at the moment.
So, if you are new in town and looking for where to visit, you should consider the serene Almat Farms, thank me later, the place is secured too, complete with CCTV cameras.
Happy new year 2021.
Ciao.